The difference between success and failure in the surface mining industry can often relate to the attitude of the owners and employees of the company rather than the state of the economy, diminishing commodity prices or rising costs.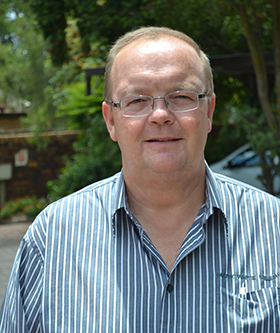 Aspasa director Nico Pienaar.
This is according to Nico Pienaar, director of industry representative association Aspasa, who adds that many companies in the industry are thriving while facing the same odds as their peers, some of whom are battling. Although there are many unavoidable factors that can influence the success of a business, a positive approach and never-say-die attitude still goes a long way towards steering a company in the right direction.
"While some companies have been scared off by reports of the country entering a technical recession amidst the lowest business confidence the country has ever experienced, many of our members choose to take the lead from their own experience and situation rather than hinging their expectations on media reports or public sentiments," he says.
Based on observations of successful companies in the surface mining industry, Pienaar has compiled a Top 10 listing of actions taken by successful companies to beat recessionary times and grow:
1. Remain positive and adopt a can-do approach towards reaching company objectives.
2. Do not be influenced by negative sentiments, as they may not apply to your sector or even geographical area of operation.
3. Study and know your own market so that you do not have to rely on news and television to influence your decisions and determine your business confidence.
4. If you have the money to expand or invest in resources, capitalise on the opportunity and grow your business.
5. Never neglect maintenance of your plant, equipment and fleet as you may need to act quickly to capitalise on opportunities.
6. Never look for short cuts to save money; rather look for opportunities to make more money.
7. Always maintain the highest possible levels of quality, as this is a long insurance policy to ensure customers keep using your products or services.
8. Nurture your employees and train them to look for positive opportunities. Never accept negativity and especially do not allow non-performing staff to blame poor performance on the state of the economy; rather encourage them to seek opportunities in the place of negativity.
9. Maintain a never-say-die approach even in the face of adversity.
10. Plan to succeed independent of outside factors.
"Maybe your sector is growing in double digits, but if you believe that we are all in recession and don't look for business, then you will probably fail and your opposition will be lining up to buy your business on auction one day. Rather stay positive, keep doing the right things right and be part of the success story," Pienaar adds.