BI has supplied a large order of KÖBO chains to cement producers in the North West and the Western Cape. This comprised a bucket elevator, coal reclaimer and hot pan conveyor chain.
In total, BI supplied 80 m of coal reclaimer chain, 93 m of bucket elevator chain, 90 m of elevator chain, and 120 m of hot pan conveyor chain. The bucket elevator chain was supplied to cement producers in both the Western Cape and the North West, while the pan conveyor chain and reclaimer chain were supplied exclusively to its Western Cape client.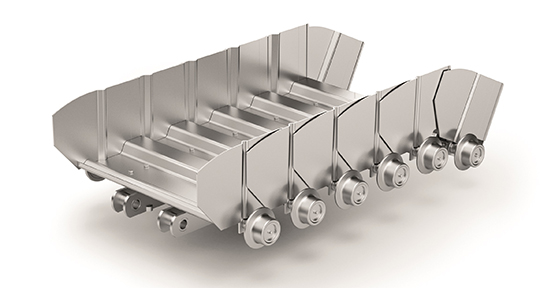 These chains are ideal for the corrosive and abrasive environments of cement plants. They are available clad or standard, with larger link tolerances, depending on the application, explains Naigel Pera, GM, KÖBO Southern Africa Business Development.
The bulk of KÖBO engineered-class chains are manufactured to order, and are designed for fit-for-purpose applications. All KÖBO chain comes standard with a 12-month warranty on materials and workmanship, while extended warranties can be arranged.
BI has been the exclusive distributor of German-engineered KÖBO chains in Southern Africa since March 2017. KÖBO has been producing sprockets and chain wheels since 1894, and is well-known for its innovation across multiple industries. The company has ISO 9001:2008-certified manufacturing facilities in Germany, Poland and China.
BI Chains and Gears Product Manager Frikkie Ras adds that KÖBO provides BI with a great deal of technical information and aftermarket service support to ensure the highest quality offering for its customers. The range of KÖBO products that BI distributes comprises engineered, transmission, and agricultural class chains.
"For us, working hand-in-hand with KÖBO gives us the edge over other chain suppliers, as we are confident in supplying a product that we know will not fail, as it is built-to-last and also offers value for money. Furthermore, through our national footprint, we continue to make inroads within the chain market segment," concludes Ras.