Electrical supply company Online-Electrical is a proud distributor of the comprehensive product range of ElectroMechanica (EM), which comprises high-end industrial electrical products, motor control switchgear, and electronic automation products.
Online-Electrical MD Joey Gaskell comments that EM's 'win-win' mentality for end-user clients, its product distributors, and the company itself, makes it the 'go to' partner for the supply of sophisticated electronics and heavy-duty equipment. This is particularly important, as there are a number of other product suppliers that are actively seeking to undermine independent wholesalers in the market, limiting competition and creating monopolies, to the detriment of clients throughout the supply chain.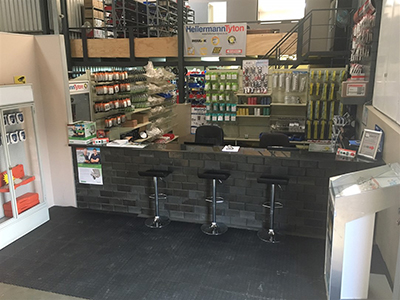 Online-Electrical has been in business for 12 years, trading locally and on the continent in Tanzania, the Democratic Republic of Congo (DRC), Ghana, and Mozambique. The company mainly supplies the industrial sector with cable and switchgear. It recently added a retail division to its business, which will assist it in targeting the domestic sector, such as small businesses and ordinary individuals requiring electrical supplies.
"We use quite a vast range of EM's products, including distribution boards, Hager circuit breakers, SCAME welding sockets, and Lovato electric contactors and switchgears. We also have a couple of clients that use its Delta PLCs for the automated side of their operations," Gaskell states. He highlights that Online-Electrical is very comfortable selling all EM's products, as it only procures high-quality items, unlike competitors supplying cheaper, low-quality Chinese products into the market.
The most popular EM products sold by Online-Electrical are Hager circuit breakers, Lovato switchgear, and Cembre hand tools and cutting tools, all used across a range of industries. EM's products are well-known throughout Africa, and are requested regularly, with there being a high demand for Hager circuit breakers in particularly.
This symbiotic relationship benefits the distribution partners and EM, as all are able to grow and develop their footprints, while providing clients with the most efficient, value-for-money products to increase productivity and limit downtime in their operations.
Enquiries: www.em.co.za