Ellies has designed and manufactured a linear high bay fitting which can replace traditional high bays. With proprietary technology, the products use less power and have an increased lifespan and less lumen depreciation.
There are two versions available for the market, an IP20 linear high bay for indoor use and an IP65 unit with anodized fitting ensuring it is corrosive resistant. The range is available in both 100 W and 200 W with an efficacy of 110 lm per watt and a lumen maintenance factor of LM 80.
When designing the product, the Ellies engineers underwent exhaustive testing, in both an open warehouse and double volume warehouse typically filled with shelving and racking systems, to calculate the most effective beam angle to maximise illuminance and effective light spread.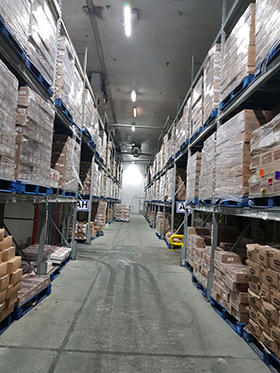 This design with a 62 degree beam angle has proven to be very successful and the results speak for themselves. The CRI is <80 which allows for an ideal colour rendering in any working environment. Thermal management is controlled through the Crystal Driver Technology which ensures that the products cannot fail due to high temperatures. Ellies offer a five year replacement warranty on this range of linear high bays.
Enquiries: gary.gillingham@ellies.co.za