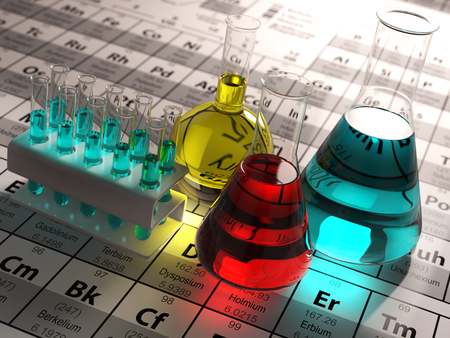 One of the most notable scientific advances was the eradication of smallpox. Today, we're on the verge of wiping out the Guinea Worm parasite, as well as polio. Vaccinations have resulted in the global incidence of polio decreasing by 99.9%, with only 19 cases of wild polio virus reported globally in 2016.
Doctors in the US have also managed to reverse a two-year old's brain damage after she drowned in a pool. The little girl was resuscitated after two hours of being on life support, resulting in the type of brain damage that wouldn't allow her to speak or walk, but following a course of oxygen treatments, the child was almost back to her normal developmental state.
In the energy arena, we are similarly making great strides: Scientists are getting ever-closer to sustainable nuclear fusion. Nuclear fusion has long been held to be the solution to the world's energy problems – if the challenges around achieving it on a massive scale can be overcome. Now that Germany, South Korea, China, and the UK have achieved record-breaking nuclear reactions, it looks like this dream is very close to becoming a reality.
Nuclear fission, which is what our current nuclear facilities are based on, generates energy by splitting the nucleus of an atom into smaller neutrons and nuclei. While fission is efficient, it releases dangerous radioactive by-products. Nuclear fusion, on the other hand involves producing huge amounts of energy when atoms are fused together at incredibly high temperatures, but produces no radioactive waste.
As promising as nuclear fusion is, it's something scientists have struggled to achieve. The process involves using high-powered magnets to control plasma at very high temperatures for long enough to generate useful amounts of electricity.
Germany's revolutionary nuclear fusion machine has managed to heat hydrogen gas to 80 million degrees Celsius, and sustain a cloud of hydrogen plasma for a quarter of a second. Producing and holding onto hydrogen plasma for a sustained period will allow us to harness clean, practically limitless energy. China's Experimental Advanced Superconducting Tokamak (EAST) has produced hydrogen plasma at 49.999 million degrees Celsius, and held onto it for an impressive 102 seconds.
The UK's newest fusion reactor has already managed to achieve 'first plasma' - successfully generating a scorching blob of electrically-charged gas within its core. The aim is for the reactor to heat plasma up to 100 million degrees Celsius by 2018. This would be seven times hotter than the centre of the Sun.
While we're still a far cry from achieving bountiful; cheap energy, these reactors have brought us one step closer.
Image credit: Copyright: maxxyustas / 123RF Stock Photo