Johannes Coetzee, MD of condition monitoring specialist Martec, a Pragma Group company, unpacks some of the buzzwords associated with the Industrial Internet of Things (IIoT) and urges adopters to focus on the true value that will successfully be unlocked, as opposed to implementing the next best thing.
"When it comes to maintenance and asset management, there are long debates and differing opinions about what fits where: is maintenance a sub-set of asset management or does it have a completely different role," states Coetzee, who is the president of the Southern African Asset Management Association (SAAMA) and the Vice-Chairman of the Global Forum on Maintenance and Asset Management (GFMAM).
"At Martec, we say that reliability is everything. Whatever your view about what fits where, getting your plant to perform reliably has got to be one of the first focal areas," he believes. "Having an effective reliability platform as a building block will improve the ease of dealing with the more complex overarching topics of maintenance and asset management," he goes on to say.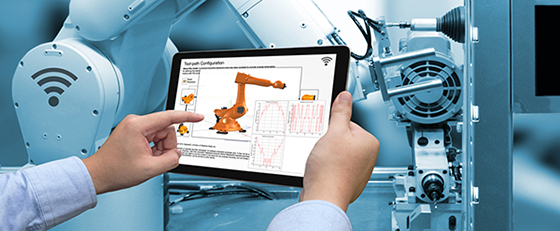 Asset management, he continues, strives to optimise the balance between performance, cost and risk. "There is no 'one size fit all' solution, though. Every asset management implementation needs to fit snugly into the organisational strategy of the adopting company.
"If selling into a cut-throat low-price market, for example, a company may not be able to justify the costs involved in establishing a low-risk asset management programme. To compete, they may have to be willing to accept the higher risk associated with equipment failure. Critical service providers, however, may have to go for a higher equipment and maintenance cost options to deliver at lower risk," Coetzee tells MechChem Africa.
"Asset reliability impacts all three of these factors, because if the equipment (assets) in the operation are reliable, then better overall performance is guaranteed and lower risk obviously follows. Cost could go either way as reliability also comes at a price, but this is where technological advances are changing the industry in a big way," he argues.
"When it comes to the Internet of Things (IoT), there are a few buzzwords with similar meanings flying around, which are creating excitement and nervousness in the industry: the Industrial Internet of Things (IIoT); Industrie 4.0, with German origins; Maintenance 4.0; Autonomous operations; Artificial Intelligence, and more. Also, concerns about people's functional profiles, skills development and the changing working environment are being raised," he points out.
"The IoT involves broader applications of Internet connectivity and data for myriad applications: monitoring a car and informing the owner when a service is due, for example or automatically turning on the air conditioning just before arriving home.
"With IIoT, we focus on industrial uses to optimise business objectives. Monitoring and control devices connected to the Internet analyse live data that can be used to better manage individual components, whole machines and entire factories," he says.
"There is a different between the drive towards IIoT and Automation, however. IIoT will most definitely assist more sophisticated inter-system automation, but the goal with IIoT is not merely to automate. For instance the huge potential feed of data will be used to drive optimisation, in addition to the potential automation uses." Coetzee explains.
"It is possible to have an Internet-connected sensor next to a factory worker packing boxes, for example, which collects information about how many boxes the worker is putting through per hour. The process is not automated: it has simply been digitised. Connectivity has been added to better monitor the operation," he adds.
It is a misnomer that one first has to automate before the power of IIoT can be accessed. Automation can be bypassed if a manual process makes better financial sense. "It is, perhaps, easier to implement an IIoT solution on an already automated system, but not necessarily a requirement." Coetzee suggests.
Before embarking on an IIoT implementation, however, Coetzee believes that people need to understand the why. "What companies get wrong is that they get sold on the perceived 'honey pot' associated with some of the buzzwords and, in the process, do not justify the business case against true company objectives.
"Since asset management involves the balance between performance cost and risk – and reliability is a strong influencer of all of these factors – it makes sense to use reliability improvement as a factor in the business case when investigating IIoT advancements." Coetzee informs MechChem Africa, adding that the efficiency of a reliability programme is "hugely improved" by the amount of reliable data available on each of the significant assets (equipment).
"For an enhanced reliability programme we need to have a clear indication of the condition of all the significant equipment components that make up the process. We have long done this via periodic condition monitoring of selected components, but IIoT technology can play a massive role here in making the information readily available on a broader base and thus much more powerful.
"Let's take a bearing, for example, the most commonly used component on rotating machines. If I have no data and no information about the typical conditions under which the bearing will fail. Read more…